Mildred - The Vintage Caravan
We are delighted to introduce you to 'Mildred' our stunning vintage caravan photo booth. She is simply perfect in every single way, having been lovingly restored by ourselves, decorated out in vintage 'Shabby Chic' style with distressed wooden flooring, Cath Kidston soft furnishings, original antique crockery and accessories. Stepping inside really is like going back in time to the 1940's.
'Mildred' is a vintage 2 berth caravan and although we have kept all of her original features intact, she now come's equipped with state of the art technology including touch screen, DSLR camera, and studio lighting. She can seat 4 guests at a time, talking to you as she takes your pictures.
Our fun loving PartyBooth Cre‍‍‍w, dressed in vintage costume, join in on the fun and even dress your guests before they enter the photo booth. Your guests have no idea of how they look following our 'Make-Over' process until the big reveal on screen inside the photo booth. The reaction is priceless!
Rest assured that not all of your pictures will be completely bonkers as we make sure everyone who uses the photo booth have a mixture of hilarious pictures and nicely posed pictures, all printed onto a personalised 6 inch by 4 inch postcard.
 As the night goes on, our crew add a few games in to the mix so no matter how many times you use our photo booth, we'll always have something different up our sleeves ready for your next visit.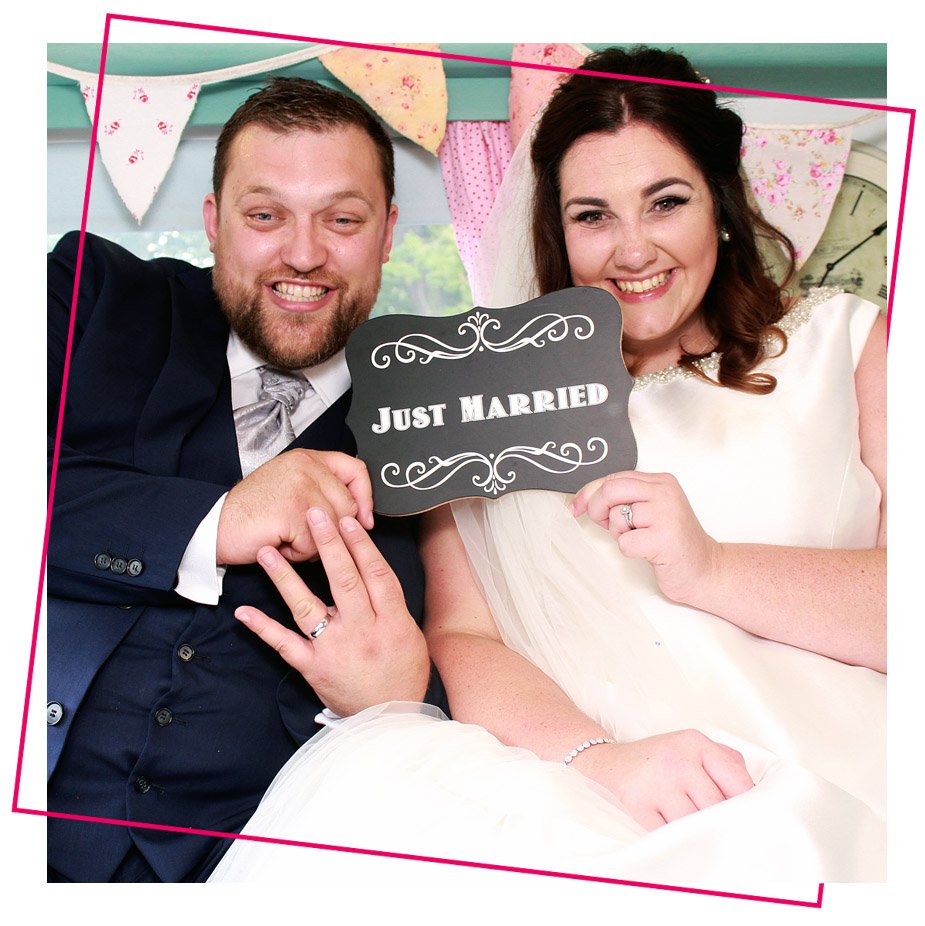 2 mischievous attendants in vintage costume who entertain and play games with your guests
An external monitor showing everyone the mayhem inside the booth – live!
a bespoke personalised guest book containing all booth pictures taken during your big day with hand written messages from your guests
bespoke personalised photo booth postcard templates designed around a photograph of the happy couple
facebook upload
a disc containing every photograph taken on the night
Your very own online gallery containing all of your booth pictures
keyring service
tons of props, including wigs, masks, inflatables, signs, frames and other naughty bits!
3.5 hours unlimited use with a postcard print for everyone
she can also be used by your wedding photographer as a backdrop or prop for your official wedding photos
video messaging / video karaoke (professionally edited movie supplied on DVD) – £100