Our musical, talking Shabby-chic photo booths simply exude class!
They are perfect for vintage, traditional or even modern themed weddings and really look the part with their framed illuminated marquee sign light box displaying the happy couples name up in lights, silver poles with shabby chic ropes, Cath Kidston bunting and distressed-look furnishings.
We stay with you all night and our fun loving PartyBooth Cre‍‍‍w, dressed in vintage costume, join in on the fun and even dress your guests before they enter the booth. Your guests have no idea of how they look following our 'Make-Over' process until the big reveal on screen inside the photo booth.
The reaction is priceless and what's more, everyone outside the photo booth gets to see the mayhem unfold on the external monitor screen!Rest assured that not all of your pictures will be completely bonkers as we make sure everyone who uses the photo booth have a mixture of hilarious pictures and nicely posed pictures, all printed onto a personalised 6 inch by 4 inch postcard.
As the night goes on, our crew add a few games in to the mix so no matter how many times you use our photo booth, we'll always have something different up our sleeves ready for your next visit.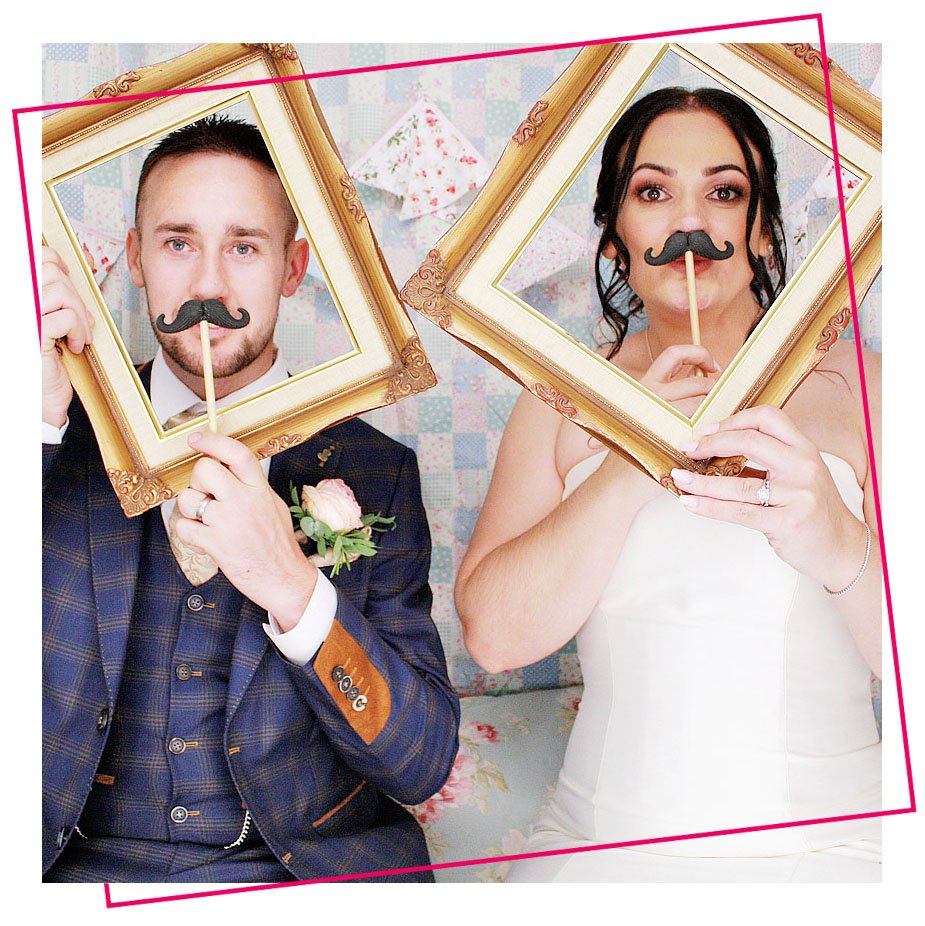 Your very own VIP dressing area
2 mischievous attendants in vintage costume who entertain and play games with your guests
An external monitor showing everyone the mayhem inside the booth – live!
a bespoke personalised guest book containing all booth pictures taken during your big day with hand written messages from your guests
bespoke personalised photo booth postcard templates designed around a photograph of the happy couple
Facebook upload
a disc containing every photograph taken on the night
Your very own online gallery containing all of your booth pictures
keyring service
tons of props, including wigs, masks, inflatables, signs, frames and other naughty bits!
3.5 hours unlimited use and double postcard prints
unlimited prints package – £50
video messaging / video karaoke (professionally edited movie supplied on DVD) – £100