The Rustic Heart Booth is our brand new open air photo booth that is making a real impact at this year's Weddings and Events. 
The design of our Rustic Heart Booth combines the fun of a photo booth with the style and elegance of a wedding. Our Love Heart Booth has a vintage look, yet it contains the latest state of the art professional grade photographic equipment, producing fantastic quality images.
A beautiful addition to your wedding, with its stunning country garden style setting with white picket fencing, rustic apple crates where your guests collect their prints and there's even artificial grass to top it off. Your guests will love it! You also get to choose from our stunning Flower Wall or Rustic Wooden Barn Doors back drops.
We use the very best, state of the art equipment in all of our photo booths including lab grade Sub Dye Printers, Touch Screen Technology and professional top of the range Canon DSLR Cameras.  The quality is second to none.
The Rustic Heart Booth produces a set of 2 x 6" by 4" postcards, not tiny passport strips like most other companies. We even design and personalise your print template including your names and wedding date. We can even include a picture of the happy couple at no extra charge! No other booth company offers this service! All of our photo booths take 4 pictures per post card giving a 5 second countdown in between pictures giving your guests time to change their pose and swap props! 1 postcard goes into your guest book and one goes to the guests to keep.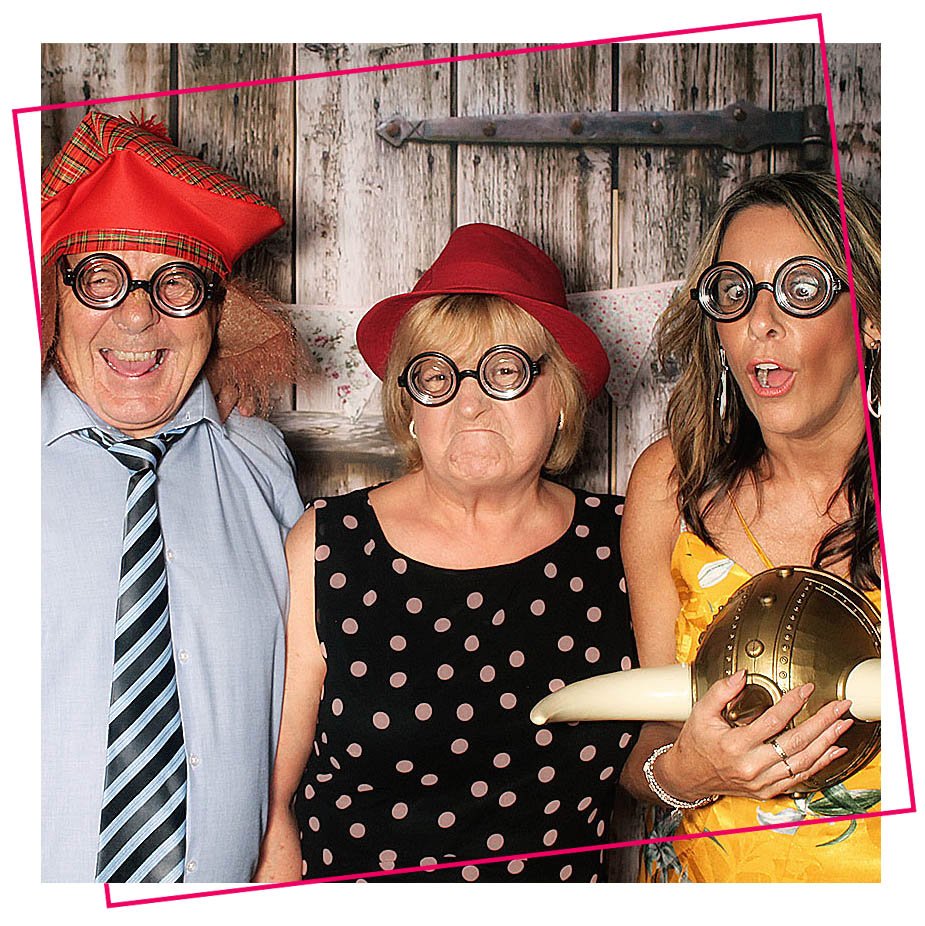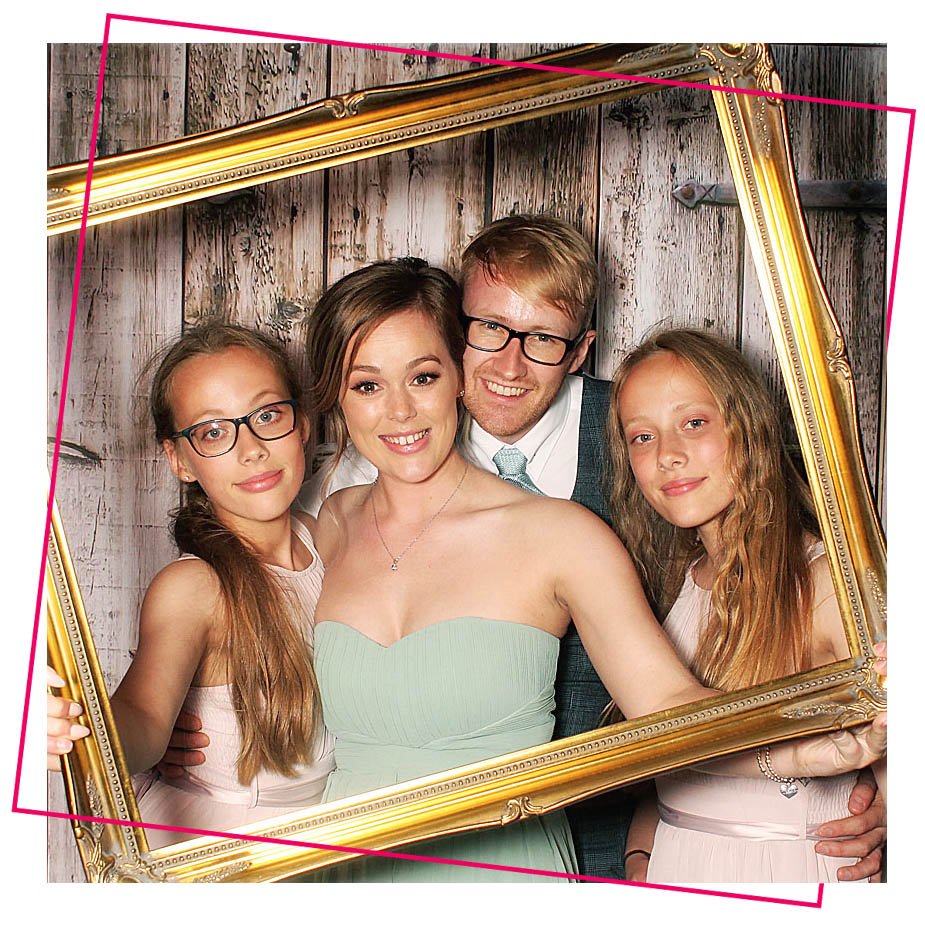 3.5 hours unlimited (Usually 7:30pm to 11pm) use and double postcard prints
2 mischievous attendants in vintage costume who entertain and play games with your guests
bespoke personalised photo booth postcard templates designed around a photograph of the happy couple
A bespoke personalised guest book containing all booth pictures taken during your big day with hand written messages from your guests
Vintage Suitcase Full of Fun Props
Country Garden Setting – Picket Fence, Rustic Apple Crates & Artificial Grass
Choice of Backdrops (Flower Wall or Rustic Wooden Barn Doors)
Facebook Upload
Picture disc containing every photograph taken on the night
Your very own online gallery containing all of your booth pictures
Keyring Service
The guests touch the screen to start
The session starts and takes 4 photos
Two postcard prints appear from the apple crates in around 10 seconds
The booth attendant will add one to the guest book and your guests take the second copy.
Our attendant, dressed in vintage attire will be there to make sure the event goes as smoothly as possible.
unlimited prints package – £50